What's data replication? Why is this process so important for businesses in our modern, digital, competitive world? What benefits can it bring to various business areas? And, lastly, what exactly is the solution to select to fit especially for your company? Let's research a bit.
To explain in a few words, data replication is the process of copying data from one location to another, ensuring that the data remains consistent with the source. For instance, there can be cloud-based hosts, on-premises ones, hosts with different locations, the same host storage, and so on. The replication process is flexible enough so that we can:
Replicate data in real-time.
Copy on demand.
Transfer in batches or bulk on schedule.
Let's see the benefits.
Data loss prevention — the replication process provides high data clarity, consistency, and backup.
Time-saving — Manual package/task run is unnecessary because data replication automates data loading and transferring between sources and destinations.
Data clarity and being up-to-date — the replication process provides data synchronization and real-time update.
The next step is to choose the perfect data replication tool that suits your organization's needs and solves your business problems. Let's review the top 10 data replication tools to help you in the selection, depending on the most important criteria.
Data Consistency.
Real-Time Replication.
Performance.
Support for Different Data Types and Structures.
Data Security.
Ease of Use.
Cost.
Table of Contents
Skyvia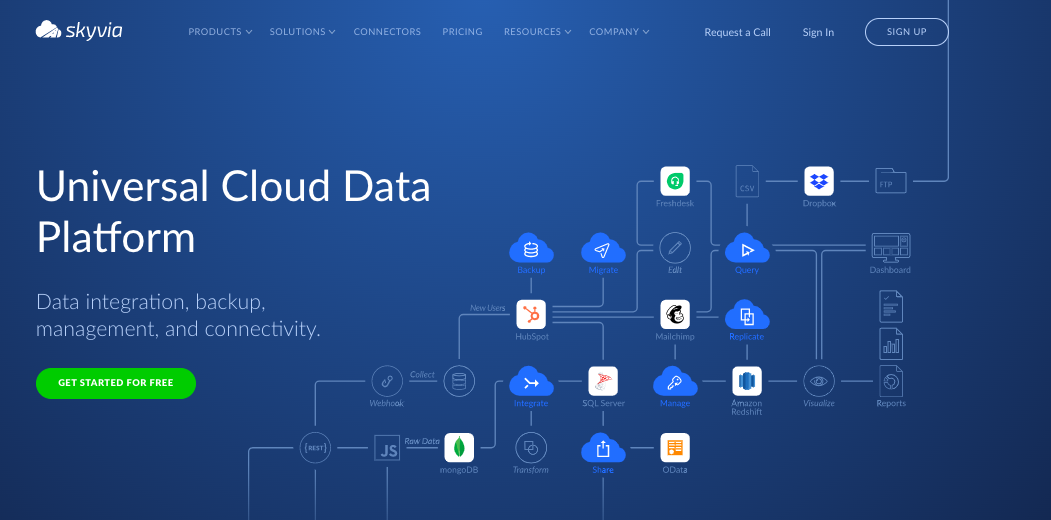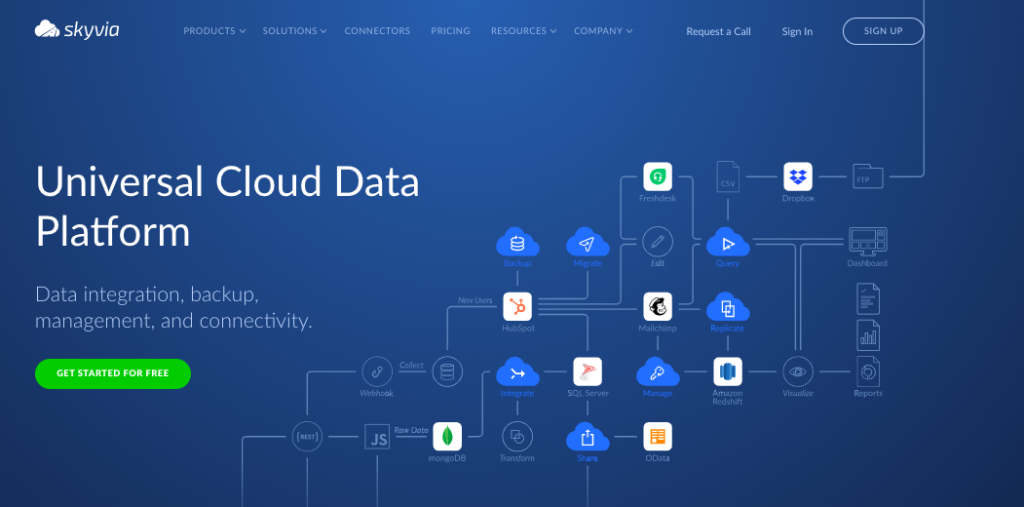 Skyvia is one of the best ELT, ETL, and reverse ETL platforms for cloud data replication presented in the market for 2023. The solution offers a set of benefits.
It's cloud-based, so you can easily get started with your device and wifi connection.
The solution is no-code, so it's pretty simple in usage. That saves costs because of the unnecessity of spending additional time and financial resources on staff training.
Skyvia offers 160+ various connectors, depending on your needs.
The platform perfectly balances the price and offer. You can choose the Freemium pricing model to get started.
With Skyvia data replication, you can:
Promptly and easily obtain an exact copy of your cloud data in a database or cloud storage.
Set up and automate data copying in minutes.
Provide incremental updates to your data sources automatically.
How it works in 3 steps
Create connections to data source and destination.
Create the package for replication and choose the objects.
Set up the schedule to automate the replication process.
Go here for more detail on how to configure the replication package.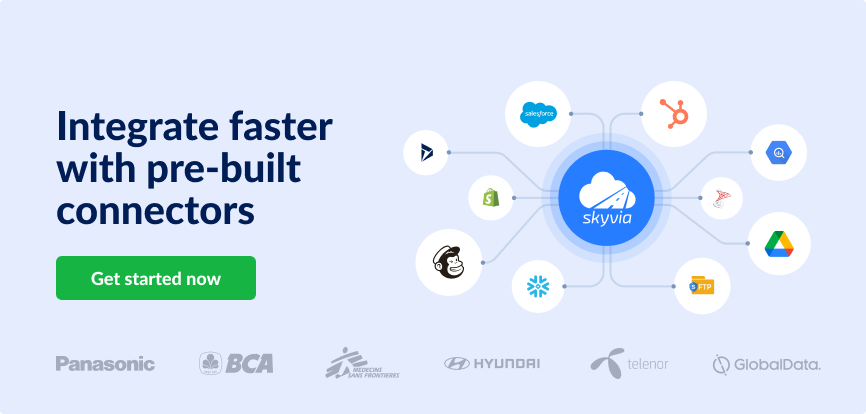 Hevo Data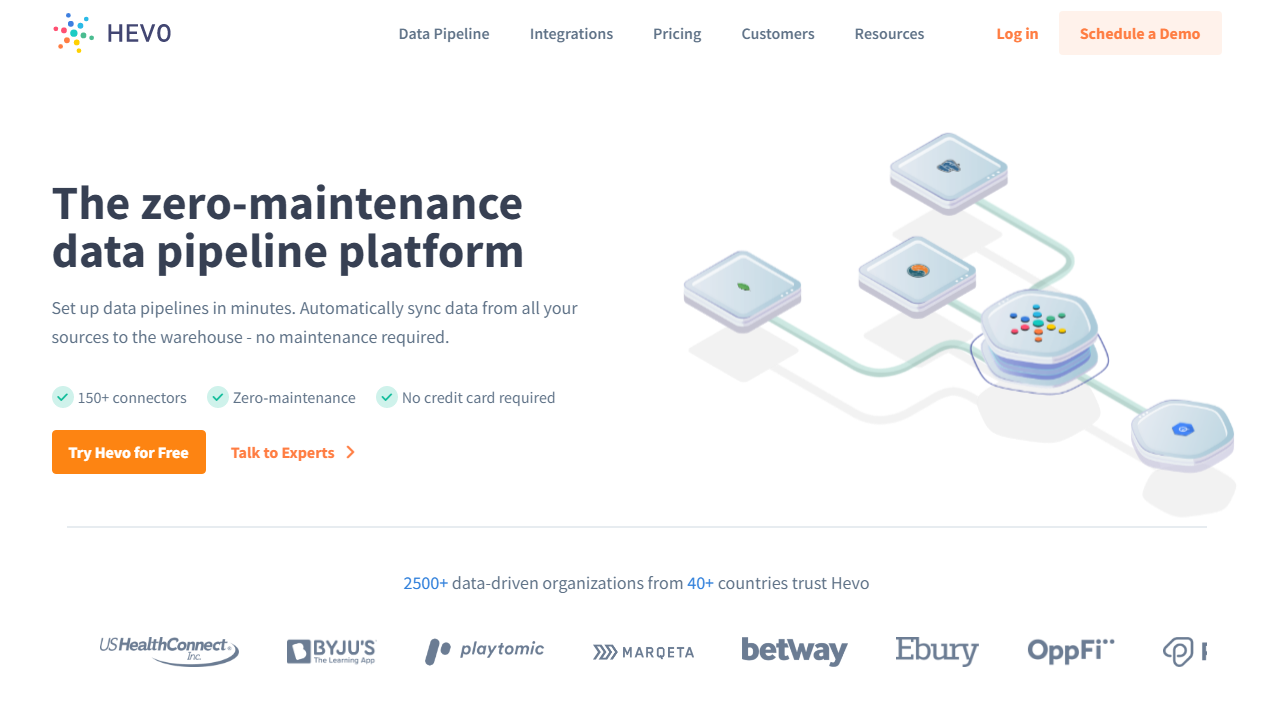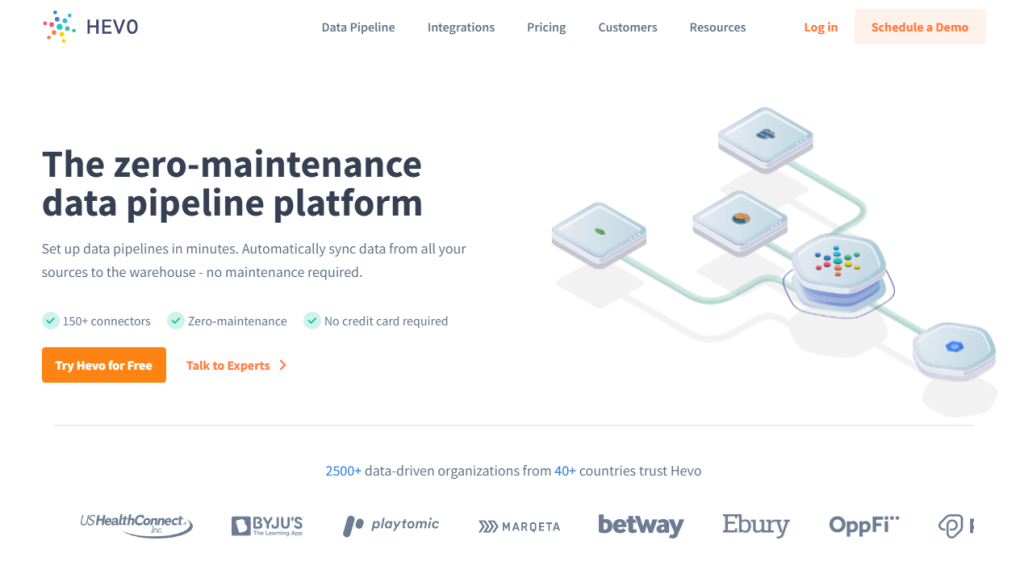 Competitor number two in this data replication rate is Hevo Data.
What's good here? Enough, but let's check points.
About 150+ sources like SaaS apps, Databases, File Storage, and Streaming sources in near real-time. (if compared with Skyvia, a bit less).
The solution is no-code or low-code, so depending on the task, it saves your cost and time.
Zero data loss.
 User-friendly pipeline health monitoring means you'll know what's going wrong with your data in real time.
Schema errors are avoided with automatic source schema mapping.
To compare pricing, Hevo Data starts at $239 per month, and Skyvia starts at $15 for the same time. For Hevo Data, you may also use the free plan with limitations like 50+ sources and up to 5 users.
Fivetran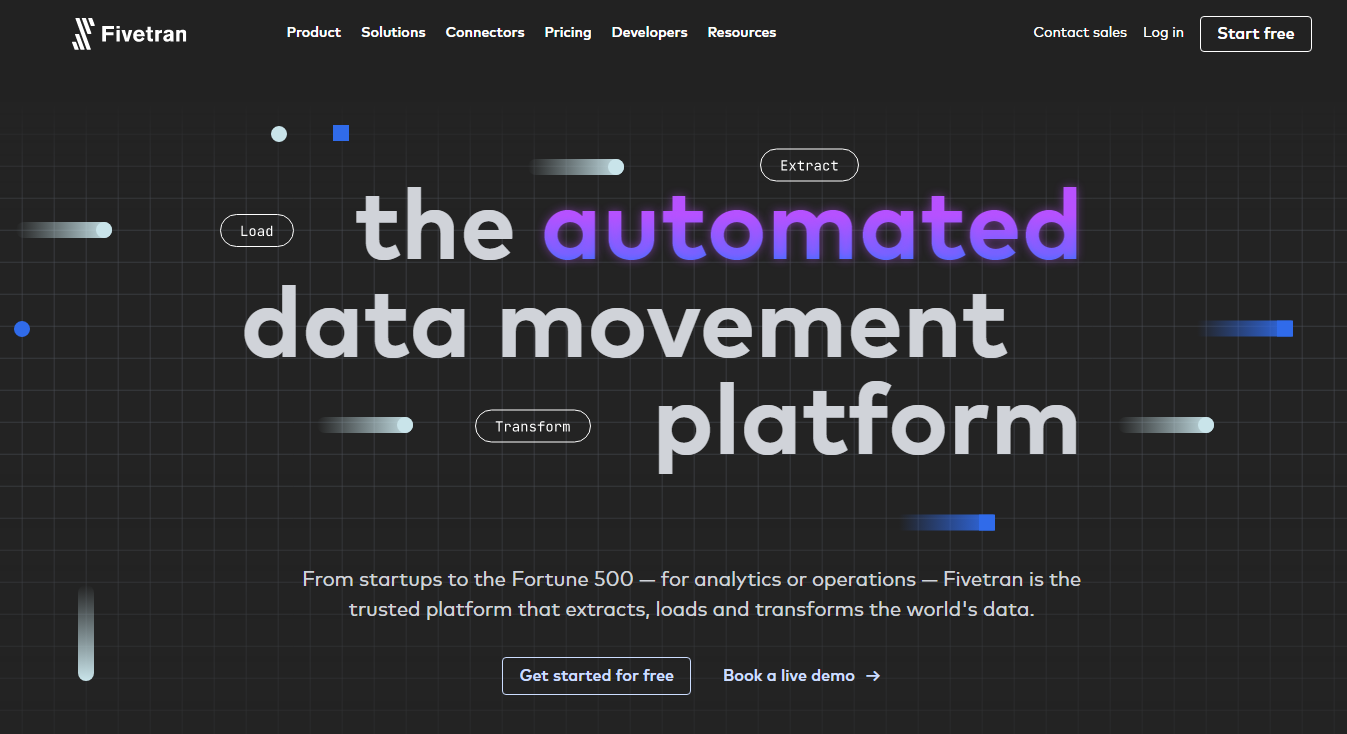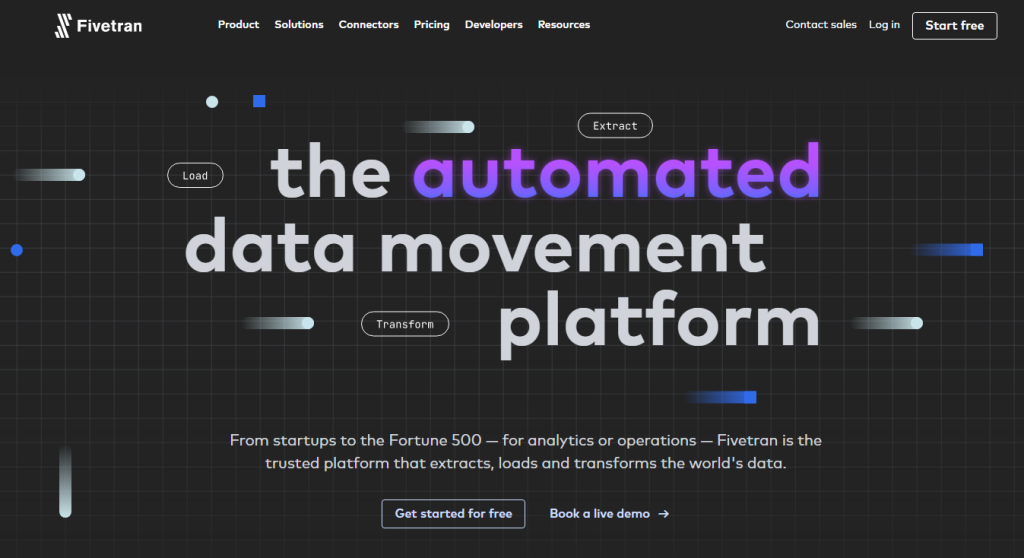 The next strong competitor in the data replication tools market is Fivetran.
Of course, users like the intuitive interface, but the back side of the coin is the high price. Let's check what it offers.
The solution is low-code, and the UI is pretty convenient, allowing you to analyze what you are doing easily.
The impressive number of connectors – 300+ is accessible for replication data, including a set of databases, data warehouses, etc.
Automated data replication in real-time is available here.
Its pricing pay-as-you-go model starts with a free plan and offers a set of subscriptions depending on the user's needs. You can try each plan with a 14-day trial. 
IBM InfoSphere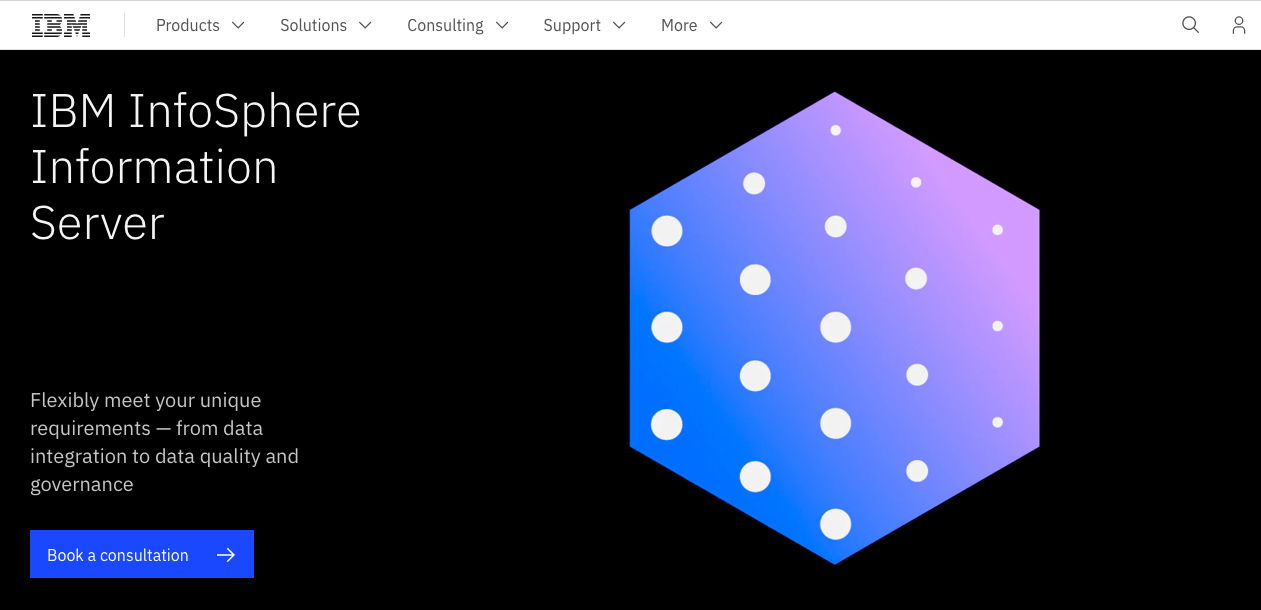 The IBM InfooSphere platform is also an exciting data replication market competitor. So what may it offer for your business?
Data delivery from IBM Db2, Oracle, SQL Server, PostgreSQL, and more.
Dynamic, near-real-time delivery of transactional relational data.
Real-time inventory and sales information integration.
Product and customer data integration.
24×7 worldwide operations with reliable, exceptional performance support.
Data synchronization for continuous data availability.
The pricing here depends on the list of factors like your license type and subscription plan. Remember about PVUs while selecting your most convenient pricing story. It would be better to connect directly to find your best selection.
Dell RecoverPoint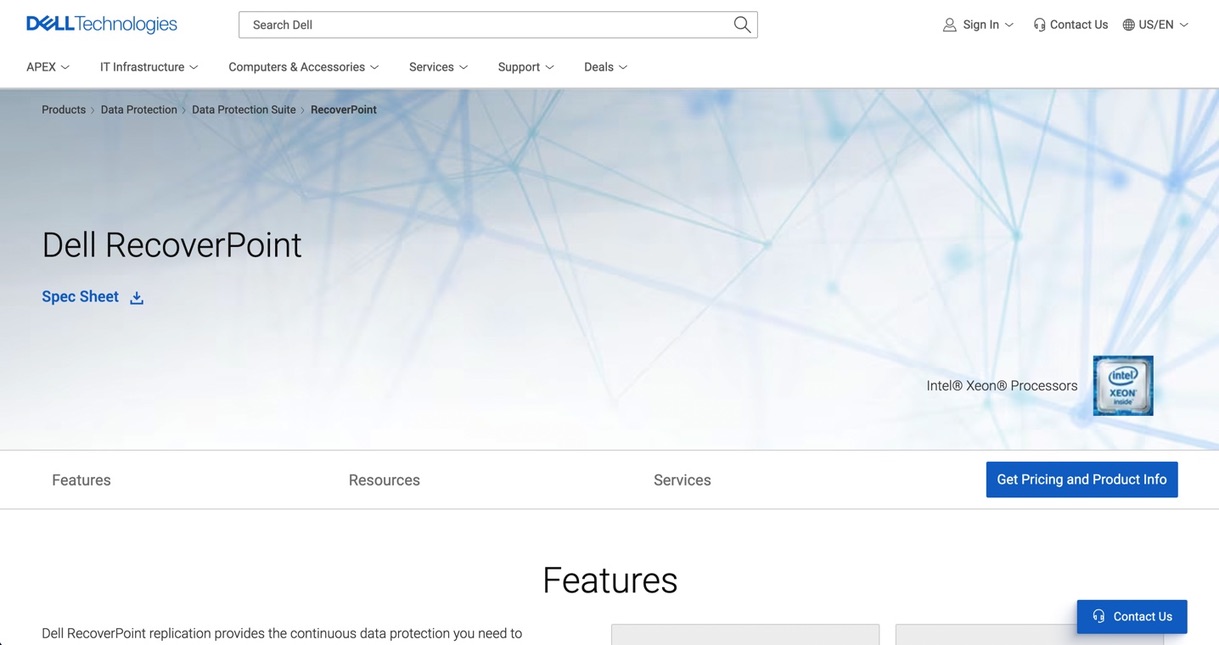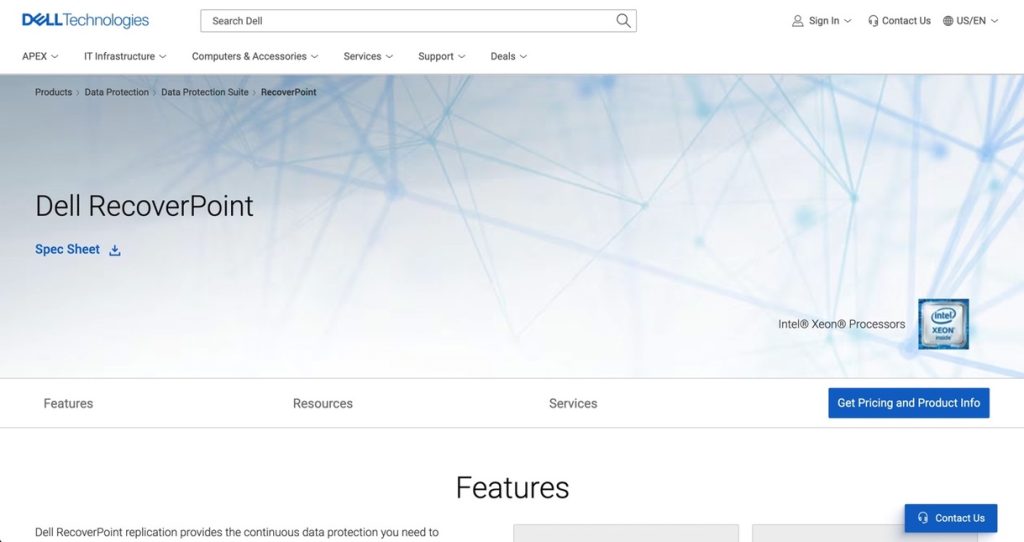 Dell RecoverPoint is one of the best data safety solutions presented in the current market. It may protect your data immediately, anywhere, and anytime, not depending on the storage supported. The platform offers 30000+ appliances to protect and recover data in case of any disaster.
Let's review the key magic points you can find here.
The entire storage portfolio support (ScaleIO, etc.).
Support of asynchronous and synchronous data replication for block-based storages.
Ability to restore apps to any time point.
3-site MetroPoint topology recovery in case of any disaster with the ability to consistently access VPLEX Metro.
Ability to replicate the data over any distance (to decrease the traffic capacity consumption).
Cost-effective pricing, especially for remote data replication over a (WAN) when replicating asynchronously.
Dell RecoverPoint uses flexible pricing models depending on your company's needs. You may select the subscription model or one-time payment licensing. The final price turns on your chosen features and abilities in both cases. And remember about the additional fees according to your selection.
Acronis Cyber Backup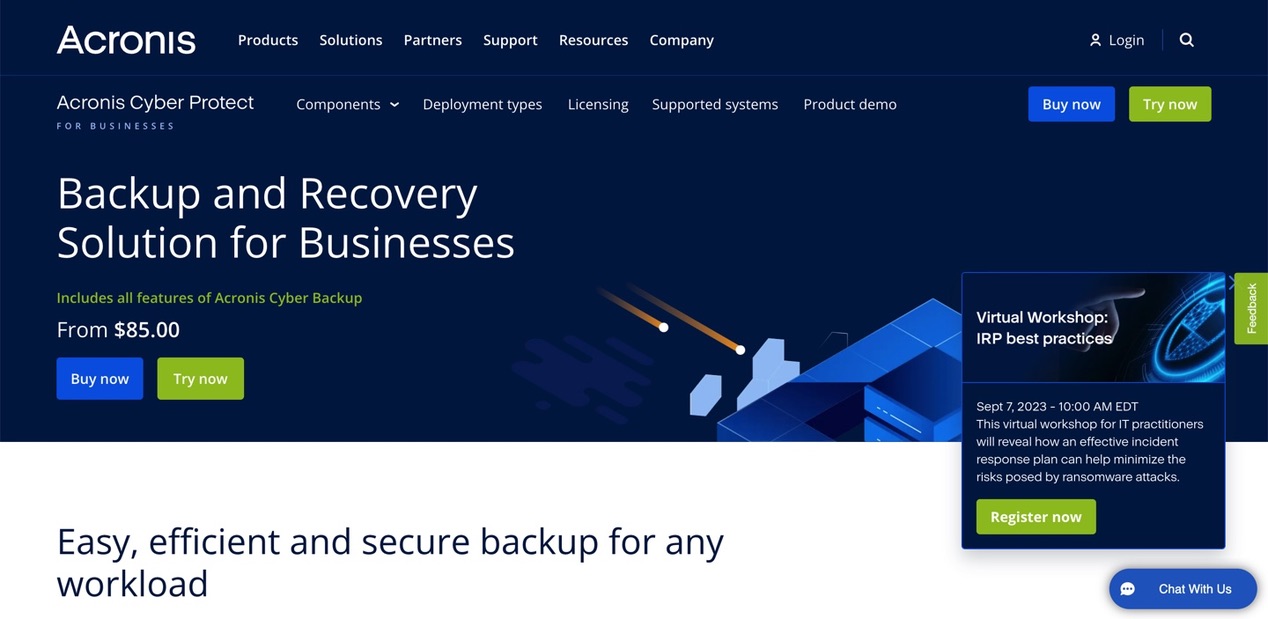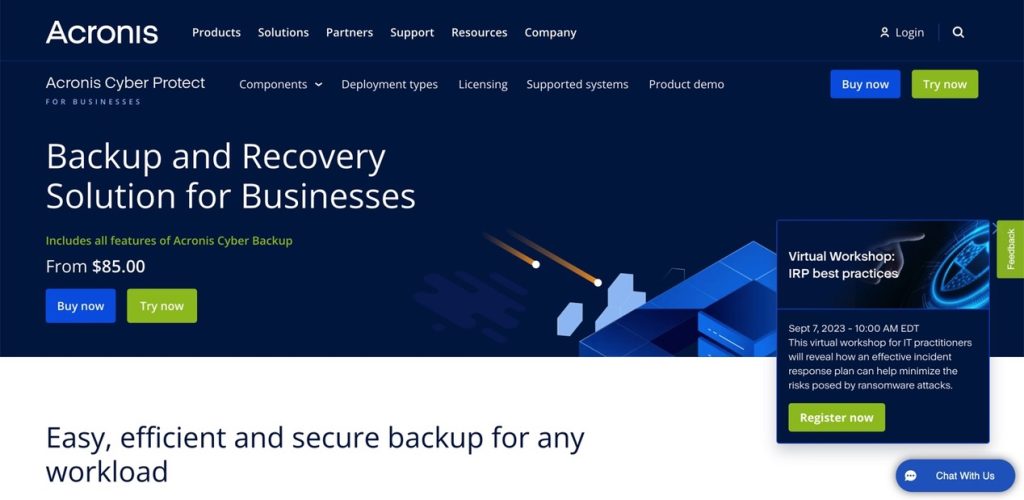 Acronis Cyber Backup is one more competitive data protection and backup solution focused on real-time data replication. So, let's see what's best here.
The best ability here is reliable MI-based and blockchain notarization data protection against ransomware.
You may use 20+ physical, virtual, cloud, and mobile solutions secured.
Pretty good data recovery, not depending on the incident that happened.
Ability to file and disc-images backup as a single file. So, you may restore it on a new device, not depending on any disaster.
24/7 data protection with Acronis' agent consistently monitoring your usual apps. You may not worry about the changes made; the last backups will be ready for restoration.
The pricing starts from the Standard plan ($85) and includes 30 days free trial.
Zerto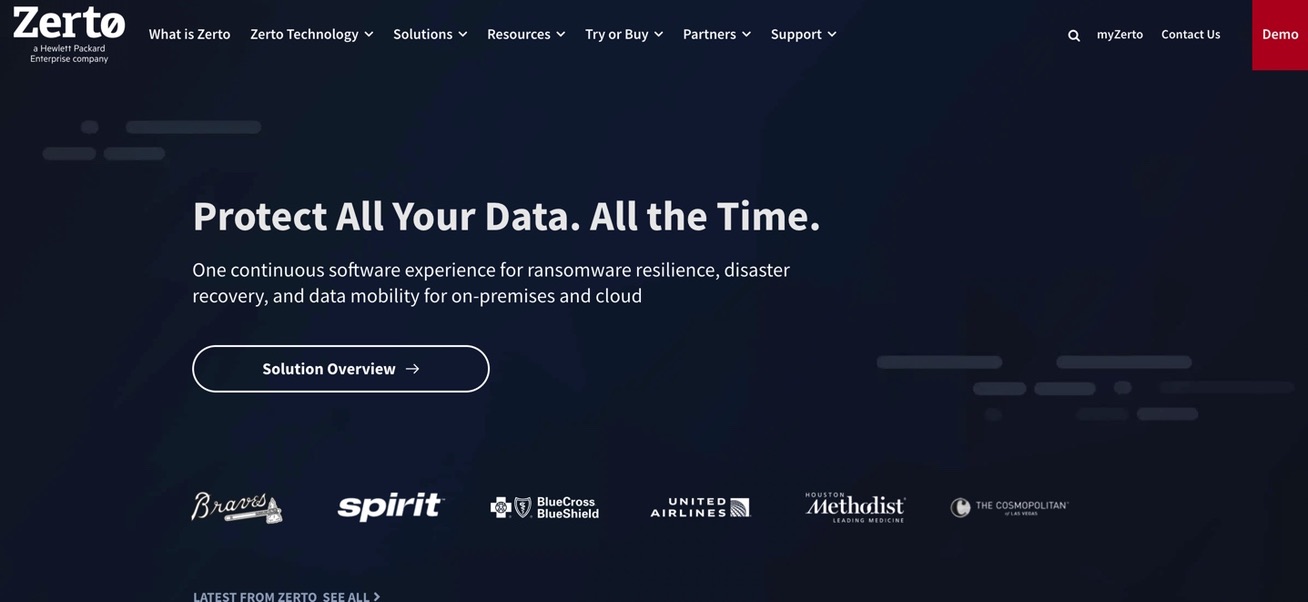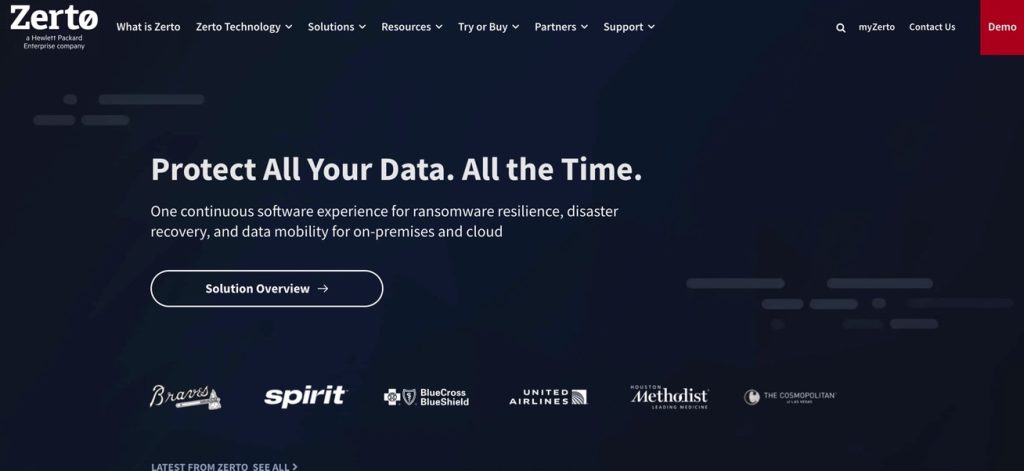 Zetro is a robust enough real-time data protector. Any troubleshooting recovery and ransomware resistance are its strongest sides. With it, you may forget about data loss and downtime. But let's discover what it really can.
Zero RPO is offered here, so you'll not lose your data while replicating it.
Dara replication efficiency and security are provided with integrated WAN optimization, encryption, and (QoS).
Automated testing and compliance reports.
The strong analytical abilities for future organization's needs prediction.
There is no fixed pricing here, so you have to connect company directly to choose your convenient model. But you may select between buying it or using it for free.  
Qlik Replicate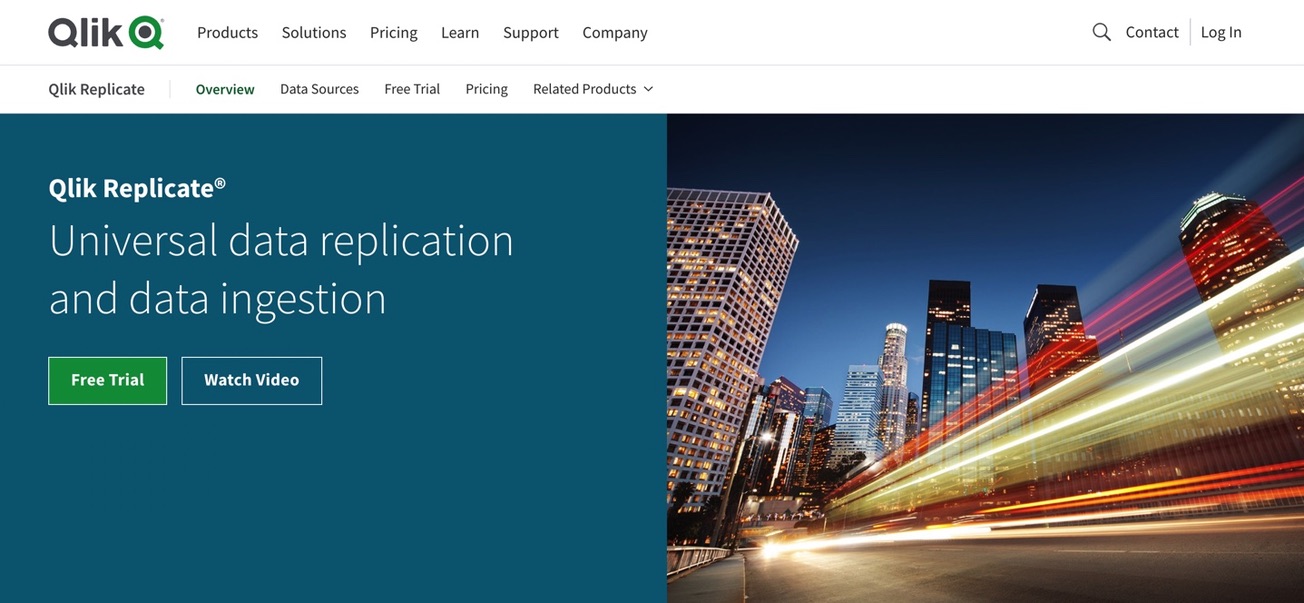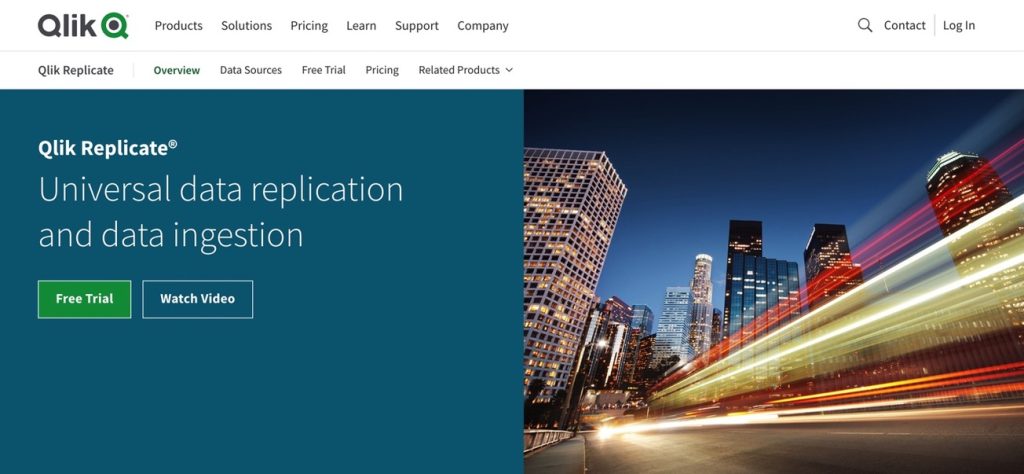 The first is what Qlik Replicate is about – the app's simplicity, and you don't need to worry about how to work with it and control the replication process in detail. So, go to the checklist.
The real-time data replication.
The smooth data streaming and ingestion across various data warehouses and database sets.
The extensive data volume replication to your desired destination with detailed data control and a bit more.
The pricing here depends on your chosen functionality, but you may start with a free test drive.
Oracle GoldenGate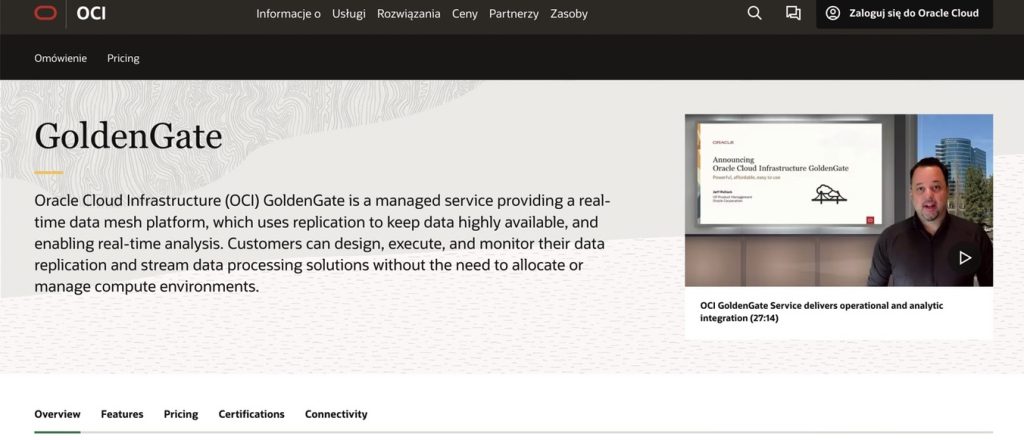 If to talk about the Oracle GoldenGate, just be ready to work with the real-time data mesh solution. So, let's check what it means.
The data is accessible at any time for detailed analysis.
You don't need any computing management to design, execute, and monitor your data replication and stream data processing.
The price here depends on what you'll choose.  
NAKIVO Backup & Replication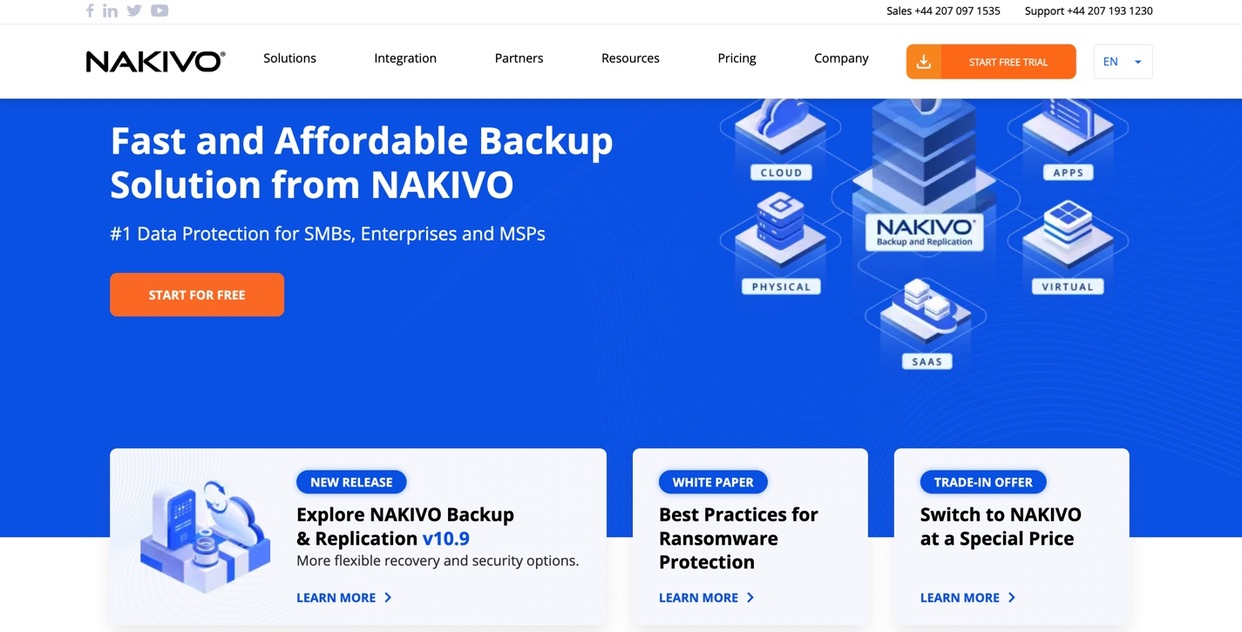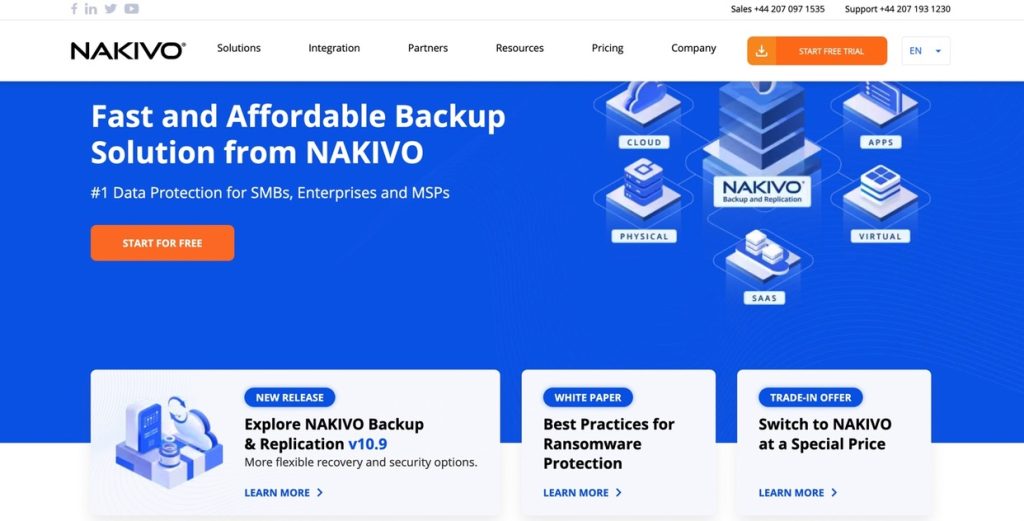 NAKIVO data replication solution is a pretty good competitor to save your time and keep your data secured. Let's check why.
Cool backup selection, including:
Virtual machines.
Physical machines. Cloud workloads, and Microsoft 365.
NAS backup solution that allows users to protect file share data on NAS, Windows, and Linux systems, with incremental backups for storage savings.
The pricing depends on your chosen features and varies from fixed packages to Enterprise Plus.  
Tools Comparison
Let's compare all the listed platforms taking into consideration the essential data replication criteria.
Platform
Real-Time Replication
Security
Ease of Use
Cost
Skyvia
Yes
HIPAA, GDPR, PCI DSS.
ISO 27001 and SOC 2 (by Azure).
No-code and easy-to-use wizard.
Cost-effective pricing with the Freemium plan.
Hevo Data
Yes
SOC 2, HIPAA, GDPR, CCPA.
No-code, low-code solution.
Usage-based pricing based on Hevo events.
Full-feature 14-day free trial.
With a free plan.
Fivetran
Yes
HIPAA, GDPR, SOC 2 Type II, Privacy Shield, ISO 27001, PCI DSS Level 1.
Low-code solution.
Volume-based pricing through Monthly Active Rows (MAR) with a 14-day free trial.
Has a free plan.
IBM InfoSphere
Yes
ISO 27001, SOC 2 Type II, HIPAA.
Low-code solution.
Pricing depends on your license type and subscription plan.
Dell RecoverPoint
Yes
ISO 27001, SOC 2 Type II, HIPAA.
No-code solution.
Pricing includes the subscription model or one-time payment license.
Acronis Cyber Backup
Yes
ISO 27001, HIPAA, SSAE 16.
The solution requires technical knowledge and configuration level.
Pricing offers a 30-day free trial and 3 types of payable models starting from $85.
Zerto
Yes
ISO 27001, SOC 2 Type II, GDPR.
No-code solution.
Pricing is not fixed. The Free plan is available.
Qlik Replicate
Yes
ISO 27001, SOC 2 Type II, GDPR.
Intuitive GUI, but configuration steps are required.
Flexible pricing with a free trial is available.
Oracle GoldenGate
Yes
ISO 27001, GDPR, HIPAA.
No-code solution.
Flexible pricing depending on user needs.
NAKIVO Backup & Replication
No
ISO 27001, GDPR, HIPAA.
The code-based solution requires the appropriate level of configuration and setup.
Flexible pricing model up to your needs starting with $1,95 per month.
So, after reviewing this set of solid and competitive data replication tools, you may make your choice easily. If you're looking for a solution that offers real-time data replication, intuitive, user-friendly UI, and a competitive pricing model with the ability to use the platform for free, try Skyvia in action.